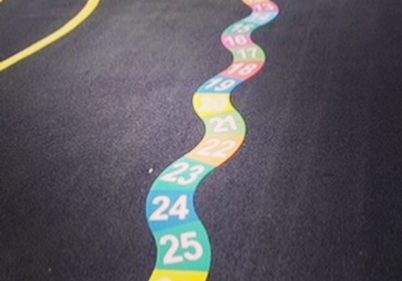 Our decorative markings are perfect for children's play areas
Decorative floor markings should be an integral component of any school or nursery playground. Such markings encourage interactive play and can inspire children to be in charge of their own active learning. We can mark out classic games, adorn the area with colourful characters and shapes, design logos, and so much more, to make any space appear more inviting, attractive and fun!
Our playground markings will withstand the sun and rain, as well as heavy footfall, for many years to come.
Easily applied by hand or by spraying

Suitable for large or small areas.

Reflective options for high visibility.

Highly durable even after repeated footfall and heavy use

Colours are guaranteed to stay vibrant for a long time, meaning your play area will look fantastic for years to come