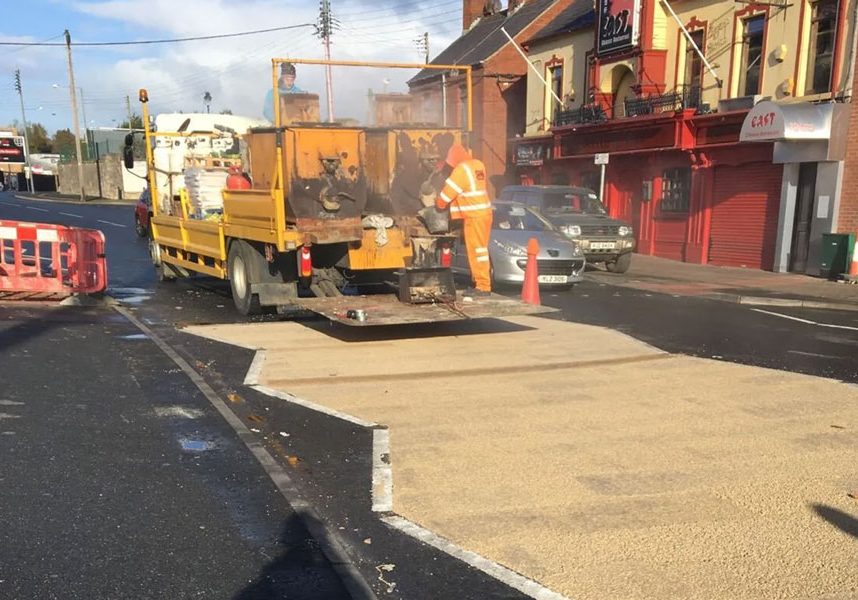 Ensuring road safety where it is needed the most
Many, many accidents are caused by drivers losing control of their vehicles. This is a dangerous enough situation for any driver to be in, and the risk of serious injury or even death only increases with the number of vehicles involved.
By laying anti-skid surfacing in key areas such as pedestrian crossings, cycle paths, junctions and other high-risk areas, you can help to significantly reduce the risk of an accident taking place, making your area a safer place for drivers, cyclists and pedestrians alike. Our anti-skid surfacing can be applied to any surface type and is effective under all weather conditions.